The Results
With Numeriqe help, FashionCo's investment in mobile generated bottom line results and also enabled the organization to succeed with an omnichannel channel approach that met the expectations of its customers. Within one year, mobile engagement, users and revenue increased at FashionCo and it stands ready to continue to capitalize with the appropriate systems and processes in place.
In one year, FashionCo's omnichannel efforts contributed to increased mobile engagement, users and revenue: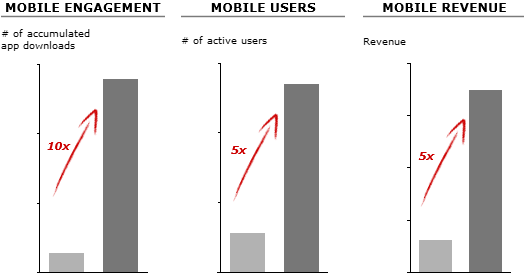 * We take our clients' confidentiality seriously. While we've changed their names, the results are real.